DELTA - The specialist for your steel purchase
Our new deep-drilling system allows drilling of rounds with a max. outer diameter of 860 mm and a max. length of 3,000 mm,
based on a max. individual weight of 10 tons.

We can also offer individually machined items from our own mechanical production.
We're here for you:
+49 (0) 23 85 / 93 65-5
+49 (0) 23 85 / 93 65-635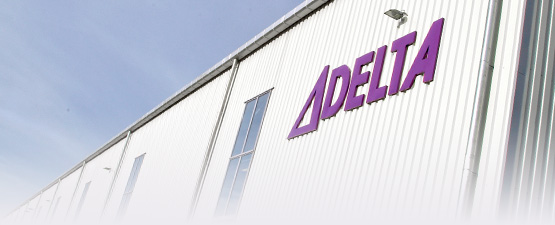 Quality and environmental management
For the support of our continuous quality control processes, we maintain an in-house testing department with highly skilled and trained personnel.
We can therefore carry out and certify our own analyses and verification checks, as well as ultrasonic (US) tests.
certification
ISO 9001 | ISO 14001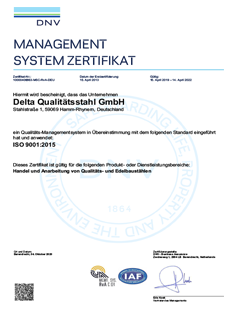 DELTA Qualitätsstahl GmbH
Stahlstr. 1
D-59069 Hamm-Rhynern

Phone: +49 (0) 23 85 / 93 65-5
Fax: +49 (0) 23 85 / 93 65-635
E-Mail: verwaltung@delta-qualitaetsstahl.de