DELTA - The specialist for your steel purchase
We maintain excellent contacts with renowned thermal treatment facilities - partnerships that provide the basis for our short delivery times.

Annealing - tempering - normalising and much, much more ...

Constant quality controls are a matter of course for us, just like our just-in-time deliveries.
---
We're here for you:
+49 (0) 23 85 / 93 65-5
+49 (0) 23 85 / 93 65-635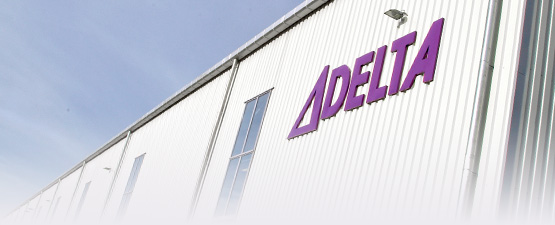 Quality and environmental management
For the support of our continuous quality control processes, we maintain an in-house testing department with highly skilled and trained personnel.

We can therefore carry out and certify our own analyses and verification checks, as well as ultrasonic (US) tests.
certification
ISO 9001 | ISO 14001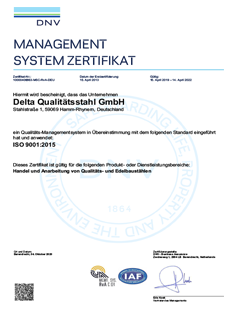 DELTA Qualitätsstahl GmbH
Stahlstr. 1
D-59069 Hamm-Rhynern

Phone: +49 (0) 23 85 / 93 65-5
Fax: +49 (0) 23 85 / 93 65-635
E-Mail:
verwaltung@delta-qualitaetsstahl.de